Keystone Foundation celebrated 20 years of working with indigenous communities on Eco development initiatives in the Nilgiri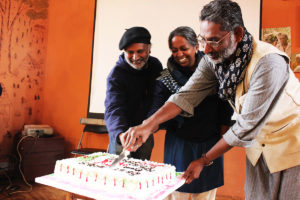 Biosphere Reserve on the 16th & 17th February 2014 at the Keystone Foundation Campus, Kotagiri. Focusing on livelihoods, biodiversity conservation, organic marketing, culture and people, environmental governance and training and information, Keystone has come a long way and is entering the future of new innovative and sustainable work.
This two day celebration brought together reputed guests and trustees from around the world, indigenous people from around the NBR along with the Keystone staff to celebrate this milestone of the organization. In addition to the celebrations, a strenuous agenda of program meetings with all stake holders that have supported and worked with Keystone over the past 20 years took place, this meeting and discussion set the road map of prospective work areas that Keystone will delve into in the future. This signified a renewed beginning and united vision set by everyone associated with the organization.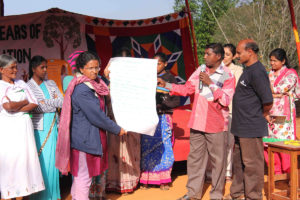 The two days celebration hosted a number of reputed speakers who shed light on topics of relevance to the Nilgiris, their experiences and the work of Keystone.
After inaugurating this celebration with the traditional dhupa ceremony, the founding directors took us down memory lane by talking about the birth of this organization and spoke about the interesting future that it holds. This was followed by talks by N Sundaradevan, IAS (Retd), Dr. D.K Mishra, Prof. K.C Malhotra and Dr. Nicola Bradbear.
At the end of these two days, not only did Keystone gain an insight into the work it has been doing for the past twenty years, but established a renewed vision for the future.