Many communities in India are still awaiting Community Forest Rights (CFR). Particularly in Tamil Nadu, the implementation is imperfect. Without these rights, the communities are labelled as encroachers.


The Soligas (Indigenous tribes of Karnataka), created history by obtaining Forest Rights in a core area of a Tiger Reserve. This is a great example of how a community can come together to claim what is theirs.


The ideal way to make communities capable of claiming their rights with appropriate evidence is by imparting knowledge and emphasizing the process of applying through pieces of training. A meeting was held at Keystone campus to address the challenges faced by communities within the Nilgiri Biosphere Reserve, in regard to CFRs. Key resource persons with immense experience in the matter of forest rights and its implementation process had come from different parts of India.


Krishna Srinivasan, (an FRA consultant from Pune), C. Madappa (coordinator of Soliga Abhivridhi Sangha, Chamaraj Nagar), and Prof. Annamalai (consultant of National Institute of Rural Development) were the chief resource persons in the workshop.


Community members belonging to four different tribal groups, from seven different areas, in three different states participated in the workshop.


What was conveyed?
The main agenda of the meeting was to address the following:
What is CFRs?
Why is it important to indigenous communities and why it should be claimed?
What can be used as evidence to claim these rights?


Krishna, during his session, conversed with the community exploring their knowledge and dependency on forest resources. Participants came out with numerous traditional uses – from food to firewood, medicine to their Spiritual & Burial grounds. All of it draws a clear picture of how their life revolves around the forest from birth to death. Displacing these communities without paying heed to their ancestral rights is therefore unreasonable.


He elucidated on the significance of a CFR map prepared by the community and it is the most valid evidence that can be used while claiming CFRs. Also in some cases where claims have been either rejected or approved with errors, CFR maps provide the foremost verifiable evidence for submissions of a petition.


A story to take inspiration!
The Soliga community of the BR hills faced similar obstacles that many other communities face when they claim for community rights. But persistence and unity made it possible.


"The Soliga Abhvrudhi Sangha (SAS – a community foundation) played an active role in including the Soliga tribal members into the SDLC and DLC. As per the law, the elected representatives at Panchayati Raj Institutions have to be chosen for these committees. The Sangha had to fight for the inclusion of tribal community members into the committees" says Madappa.


Today, the soligas play an active role in managing the forests, conserving biodiversity and assisting the Forest Department in controlling forest fires.


Irrefutable reality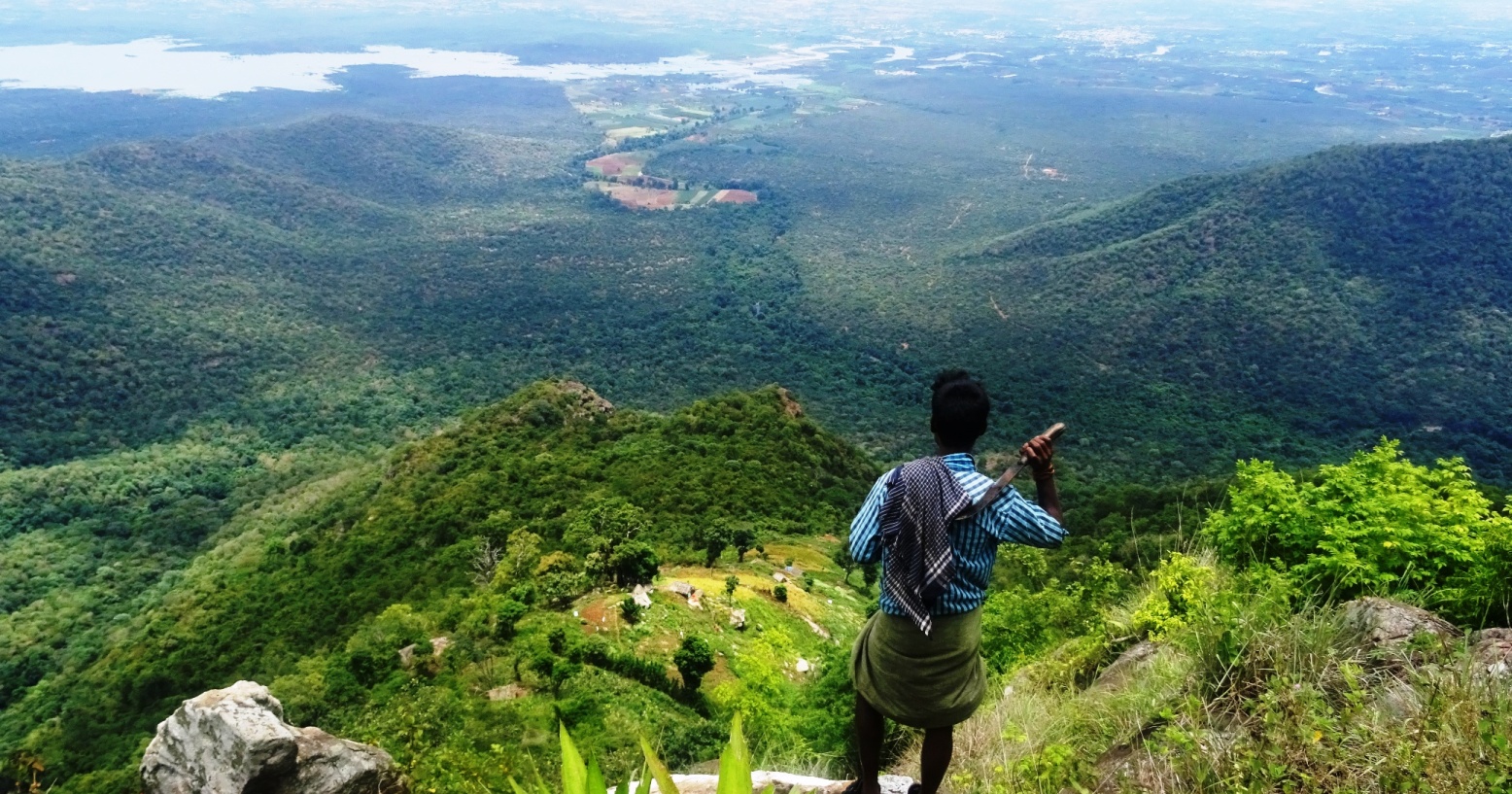 It is the indigenous communities that have kept the forests intact through their sustainable practices. They are not the ones that believe in compensatory afforestation, because they understand the services of such complex ecosystems and debunk the process of destroying a living forest and compensating it by manufacturing a new one. Ironically though, the reduction in forest cover and loss of biodiversity are problems that are attributed to them but are not definite or based on facts or evidence.


The Communities' stance
Attaining CFRs doesn't plainly mean winning over few powers of the system that perceive indigenous rights over forests as detrimental to such ecosystems. It holds more value than that. Also, not having land security increases the vulnerability of these communities towards evictions. This has implications on their way of life, modifying their cultures, traditions and food sources & habits that are closely knit with their environment.


The general claim by the National Tiger Conservation Authorities (NTCA) and many other institutions are that these communities are a threat to the forests and the animals that reside in them. Indigenous communities refer to this as fallacious. They propound by saying why would they destroy something that feeds, provides shelter and upkeeps their culture and traditions alive.


Also, with improved access to knowledge on FRA and its provisions, the Irulas from the Sigur region have realised that rights can be claimed even at Tiger Reserves. And that Community rights mean access to all natural resources and traditional sites including temples, burials sites etc.


Interestingly, Mayar, Chokkanali, Anaikatty, and Siriyur,  the villages located in the Mudumalai Tiger Reserve, received imprecise CFR titles early last year. The community only obtained rights for a playground, water-tank, and community foundation building, none of which are of any cultural significance to the community. The people in the area have challenged this at the SDLC level.


The importance of forming a Gramsabha and having a coordinated action will lead to positive results are some of the key points of learning that the communities grasped from the meeting.