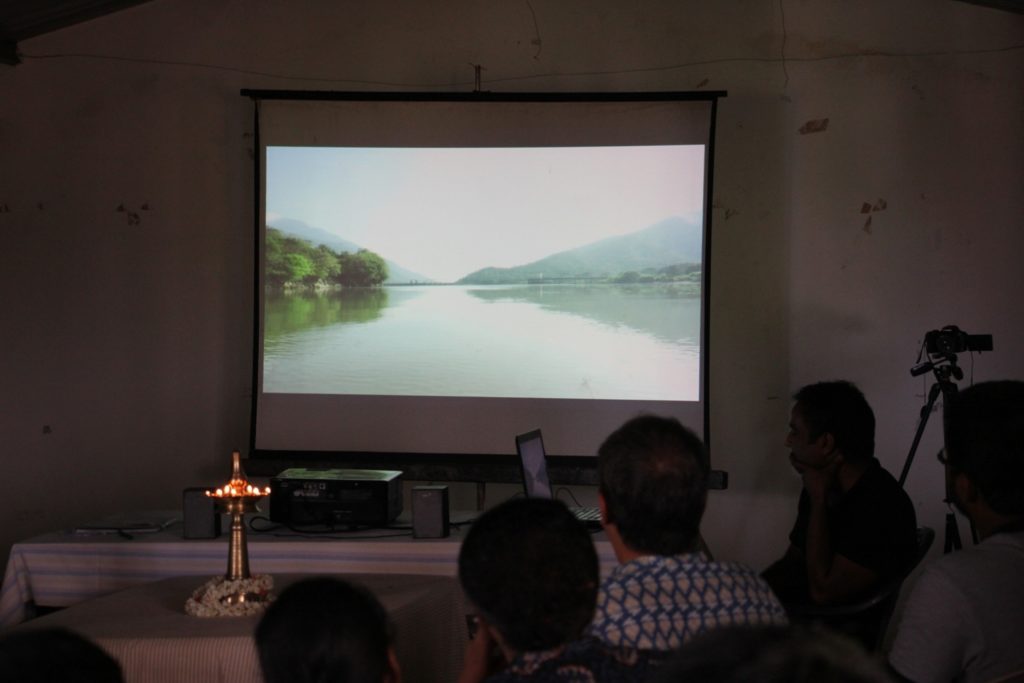 1 March 2016, Hasanur: The first workshop of the Youth Environmental Leadership Programme came to a conclusion on Saturday with the 11 trainees proudly presenting the films that they had created – Farmer's Story, Water – Giver of Life, and One Day. The trainees received Certificates of Participation from Keystone Foundation and Dusty Foot Productions. The trainees will be engaged in short projects to further their skills and make them confident in the new skills they have acquired. This month-long workshop was supported by the ABCO Advisory Services India Pvt. Ltd.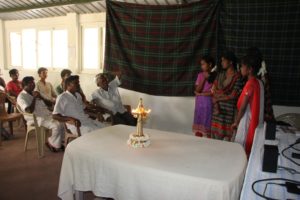 For the final assignment, the trainees moved in three teams away from their base in Hasanur into different areas nearby. Once there, they identified their theme, created a storyline and shot footage without any guidance from their instructors. The teams were given four days to shoot footage and then they returned to base to put together and edit their film. The self-named 'Queenstars', an all-woman group invested their four days around Pillur dam area, filming everything that a person would observe in a day spent around the water body. They filmed general landscape, birdlife in the area, and parasals (traditional boats) being rowed through the lake.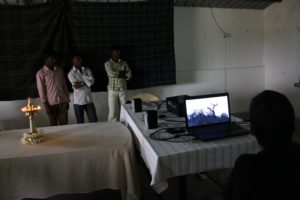 Another group sought to present the work of a farmer, highlighting the variety of crops grown by him in the course of the year. The group's interview of the farmer formed the narrative for shots of the farm and surrounding lands.
The third group chose to focus on water and how essential it is to sustain life. This team spent hours observing and filming the behavior of animals and birds around water. They followed frogs and insects, birds drinking and foraging among the mud banks of the river.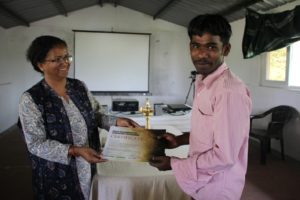 For most of the trainees it was the first time that they had not only been given the freedom, but also encouraged to think, plan, and execute projects independently. For many of them, the workshop was a first-time exposure to the challenges and rewards of working in a team.
While presenting the certificates, Sanjay Barnala, faculty member from Shrishti Institute of Art, Design and Technology, Bangalore who was our visiting evaluator, noted that each team used different forms of presentation for the themes. He was also impressed how, in just one month, the trainees had mastered enough of film editing to put together a short film on their own.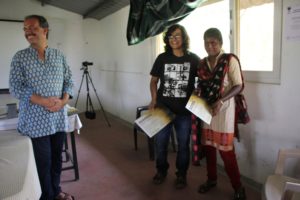 Dusty Foot Productions has been working since 2002 with a goal of being a production house recognized for quality films on wildlife and environment. YELP is a joint initiative of Keystone Foundation and Dusty Foot Productions and it is hoped that through this workshop for wildlife photography and film making will be one of many capacity building trainings for environmental conservation in the Nilgiri Biosphere Reserve.