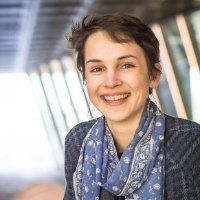 Hannah Reichel was part of the first batch of the Nilgiri Field Learning Center (NFLC) in 2015. She was then a sophomore in Cornell University's Urban and Regional Studies program. Those at Cornell say that she brings a lifelong interest in design, sustainability, and food to her work, where she is interested in observing patterns of human consumption and how these interact with the ecology, aesthetics, economics, and equity of communities and regions. She is particularly concerned with how rapid urbanization and globalization, alongside climate change, may impact food security, and how food might be a part of the solution to building healthier, more resilient communities for the future.
Always one to value engaging conversations and diverse viewpoints, Reichel is invested in building a more active campus community of students interested in issues related to city and regional planning. She is an avid grower, baker, and photographer of food.
She spent 15 weeks in India as part of the Cornell-Keystone collaboration and writes about her experience. You can read her blog post here.