There have been a number of national and international developments on climate change finance recently. While allocations for climate change have been made in the last few budgets in India, internationally, the Green Climate Fund is expected to start disbursing funds from later this year.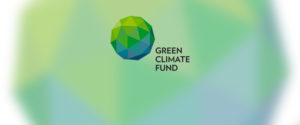 In this context, Keystone Foundation and Oxford Climate Policy recently undertook a review of climate finance arrangements in India, specifically from the perspective of channelling adaptation finance to poor and climate-vulnerable communities, who are likely to be the worst impacted by climate change. The resulting paper, Consolidation and Devolution of Climate Finance: The Case of India, identifies existing gaps in the climate finance architecture, and in readiness to channel national and international funding to vulnerable communities.
We would like to invite you to a meeting on 7 August, that will bring together critical government actors, including those who already work with climate-vulnerable communities but are not currently part of the discussion on climate finance (such as the ministries of rural development, Panchayati Raj, water and agriculture, and State and local actors). The discussion will focus on:
How to widen participation and ownership of climate finance and action, to include missing sectors and actors;
How national and international climate finance can be consolidated to work towards common, nationally-determined, goals and targets;
How climate finance can be devolved, to reach the most vulnerable;
Latest developments under the Green Climate Fund, particularly with respect to a new modality of Enhanced Direct Access (EDA), and how India can leverage this new modality to benefit vulnerable communities and strengthen existing national programmes such as NREGA; and
Mitigation-related climate finance in the context of channelling funds from the GCF™ Private Sector Facility to micro-, small- and medium-sized enterprises (MSMEs). (Based on another paper on Mobilizing MSMEs).
The meeting will be restricted to a select group of government representatives from critical sectors, and take place in a round-table format to provide an opportunity for open debate.We hope you will be able to join us, first for lunch at 12:00 pm, and then for the meeting from 1:30-5:30 pm. We would also like to invite you to a drinks reception following the meeting at 5:30 pm, hosted by the European Capacity Building Initiative (ecbi). We will be happy to pay the cost of your travel, and boarding and lodging.
Date: August 7, 2015
Time: 12:00 pm – 5:30 pm, followed by a drinks reception
Venue:  Seminar Hall 3, India International Centre, New Delhi