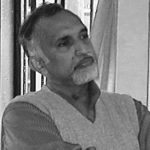 Name: John Kurien.
Country of Birth: India.
Occupation: Development & Community Specialist.
Educational Qualifications: PhD
Work Experience/ Background: Having taught for several years at the Centre for Development Studies, Trivandrum and worked with fisher-folk communities in India and abroad he is an expert in this field. He brings marketing enterprise insight with rural people.