The 18th of February should be a special day as it heralds the launch of the Nilgiri Natural History Society.
Nilgiri Natural History Society endeavors to redefine life, nature and humanity through a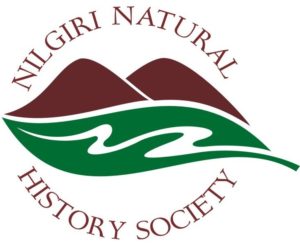 n ecologically sound and socially responsible value system. It aims to permeate manifestations of actions and thought processes across all walks of life.Inspiration and imagination are core to the Nilgiri Natural History Society.
The Nilgiri Natural History Society was started in 2010 by a group of individuals who have been working in the region of the Nilgiri Biosphere Reserve for 15 years and more. These individuals are part of Keystone Foundation and have decided to launch the Society to include people who believe that ecological societies are possible, where people and biodiversity co-exist. The Nilgiri Biosphere Reserve is a region which is alive with these examples and the Society seeks to understand and learn from them.
The Society aims
To promote ecological awareness among people through campaigns and programs
To design and implement projects aimed at promoting ecologically sound and socially responsible value systems
To undertake research activities towards furthering the knowledge base on the natural history of the region
To network and exchange information with other organisations, groups and individuals
To disseminate information among the public on ecological issues, natural history etc.
To promote and support research by other individuals, institutions, groups on areas of interest to the Society
Nilgiri Natural History Society functions from the Bee Museum at Ooty, the Nilgiris and is open to membership from individuals or institutions. Membership entitles you to a copy of the journal / newsletter which will be available online (www.nnhs.in) and also in print (on request), invitation to the programs hosted at the Bee Museum and other activities as and when planned.