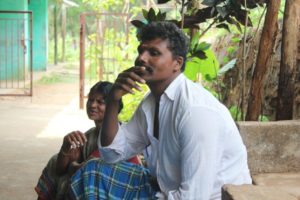 26 October 2016, Pillur: Ten villagers from Puchamarathur, Nellimarathur, Neeradi, Pallikadu, Kil Pillur, and Kil Sengalur in the Pillur area of Tamil Nadu met up with the Keystone Indigenous Peoples' Programme team .
The meeting was held at Keystone's Resource Centre in Pillur. The objective of the meeting was to get people thinking about the roles played by men and women within the community and where these roles showed disparity. They were also encouraged to think about who defines these roles and how do they affect society in general and women in particular.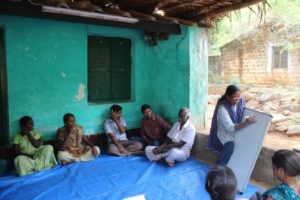 Discussions were conducted on the topics of decision making, money management and household roles within the family, response of the community to a woman in a leadership role, and support to single women. It was seen that families in a number of villages have both partners making joint decisions regarding money management and education, which was very encouraging.
With regard to the child rearing, the villagers were unanimous in stating that they do not discriminate between sexes with regard to nutrition, medical care or education. But when the question of a college education comes in, financial situations have to be taken into account. The girl child sometimes loses out here, as higher studies means moving to a nearby city.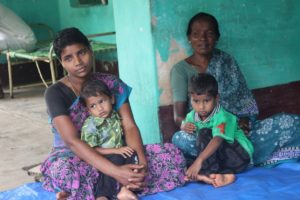 The women at the meeting remarked that women in leadership roles were faced with an uphill task when it came to reaching a consensus within the community and yet the women are taking up these roles. Some serious issues such as alcoholism, physical abuse, and lack of trust between partners were also discussed. Lack of trust and the resulting tensions in the family with regard to fidelity and moral character has led to many of the restrictions placed on women. The community members did say that physical abuse had greatly reduced because both men and women within the community were now more aware of women's rights and grievance redressal forums.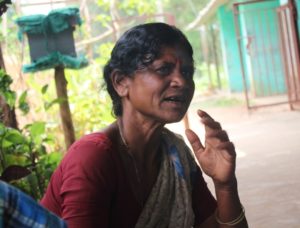 This meeting in Pillur is the first of the series of such meetings that will take place across all Keystone's project areas. 'Gender Equality' is a new area that is being explored and the Indigenous Peoples Programme is looking forward to understanding new aspects and triggers of the indigenous communities.