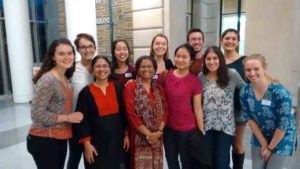 It was indeed wonderful to meet up with the NFLC class of 2015 and they seemed as excited to meet us too. Inspite of their busy busy lives on campus each of them took time to be part of several meetings that were being organised as part of our visit to Cornell. Meeting the new batch for 2016 was good and they seem like an enthusiastic group, they of course have the benefit of a senior batch to advise them!
Neema, Lesley, Steven, Becky and Andrew were on campus and over several individual and group meetings we ironed out parts of the program for the NFLC 2016. Meetings all over the Cornell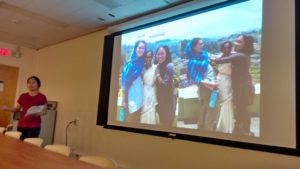 campus with Professors from the Business School, Veterinary Sciences, Ecology, Natural Resources and Cornell Plantations were insightful and promised new directions for the future.
What a time to be in Ithaca! Bright sunshine on most days, sugar maple trees, beeches, oaks, gingkos, all in resplendent colors of Autumn.