As a part of the IFOAM Word Board Member, Mathew was invited to attend BIOFAch Japan, 2014.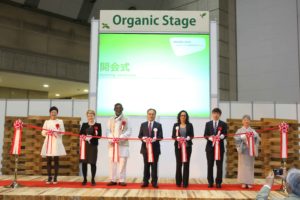 BIOFACH JAPAN, the oldest member of the World Organic Trade Fair, BIOFACH in Nuremberg, has taken place in Tokyo since 2001. It is the only exhibition in Japan for this sector. Couple of unique things for this year (2014) was an Italian pavilion for the region of Sicily and the open market for small organic producers from around Japan. In small spaces, they showcased the diversity of the organic sector, bringing in fruits, vegetables and other produce. In addition to the extensive range of organic products and natural cosmetics, visitors could also look forward to a trade conference on current and future market themes. The exhibition's slogan was "Organic is our future – life with organic"…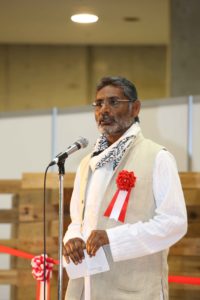 Organic Expo together with Biofach Japan presents an opportunity for trade visitors from the wholesale and retail trade, import, catering and manufacturing from the organic industry. It has developed into an information and networking platform for international organic actors over the last few years.