Kookalthorai the region, enjoys a unique landscape which shapes the predominant occupation of the people- agriculture. The valley between the hills of Kookalthorai serves as a large water catchment area, allowing for a wide range of vegetables to be grown here. Earlier more local crops which required little or no chemical inputs were grown, however, in the last few decades there has been a shift to hybrid foreign crop varieties which follow a mono-cropping pattern and is chemical intensive resulting in adversely affecting the soil and water quality.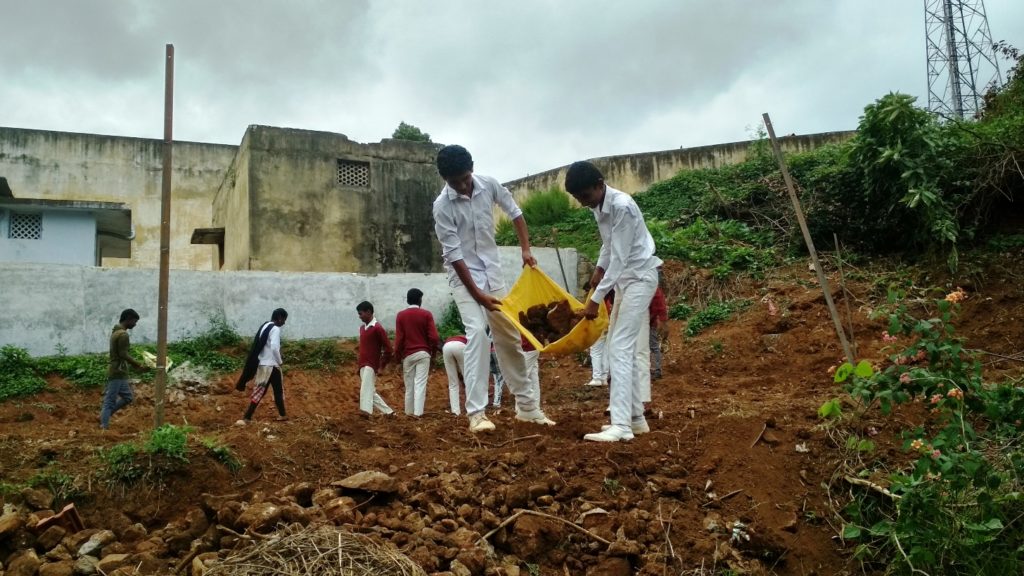 The Nilgiri district aims to go back to its organic farming practices but needs to create a viable market and provide infrastructural support for farmers to make the shift. In order to influence this shift through example, a model plot for organic farming has been identified and is in the process of being set up in the government school in Kookalthorai.


The idea is not only to exemplify the benefits in the long run for farmers but to also include school children in the process of growing vegetables organically – which is to be used by the school to provide the children with a healthy nutritious meal. Through this hands-on experiment with the children, we hope to make classroom connects with the existing school curriculum and campaign for making the Nilgiris an organic district.


The fieldwork commenced on the 18th of September 2019, where the land selected for the model plot was cleared and the pits for fencing were dug up – Land clearing involved removal of invasive species like Lantana camara, Solanum mauritium and some edible greens.


This allowed for the waste picking activity which took place the following day where plastics, liquor bottles, paper, and stones were handpicked by the community volunteers. The land was then ploughed using a tractor. On the 20th, the principal sent about eight boys from class nine to help with removing more waste that was uncovered once the land was ploughed.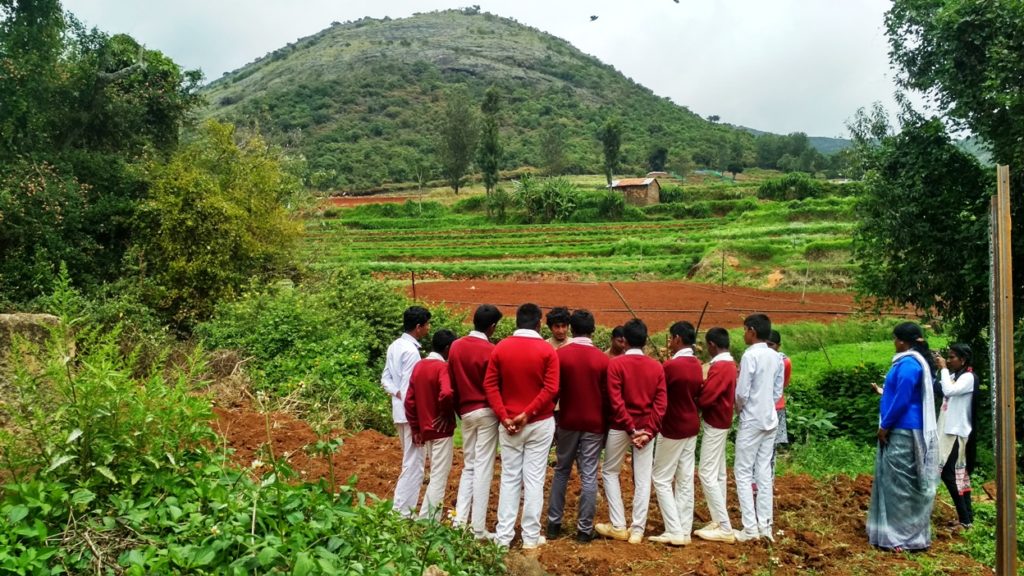 Prior to this the students were given an introduction to organic farming and the importance of the land preparation process. While the schoolchildren were busy cleaning the field, the community volunteers erected the fencing poles using concrete fillings.


The arrangements are complete, and soon the children will be consuming the produce from their own kitchen garden. We look forward to using this model in schools across other areas we work in and for local farmers to take inspiration from these young enthusiastic students.


By Nayantara – Biodiversity Management & Restoration