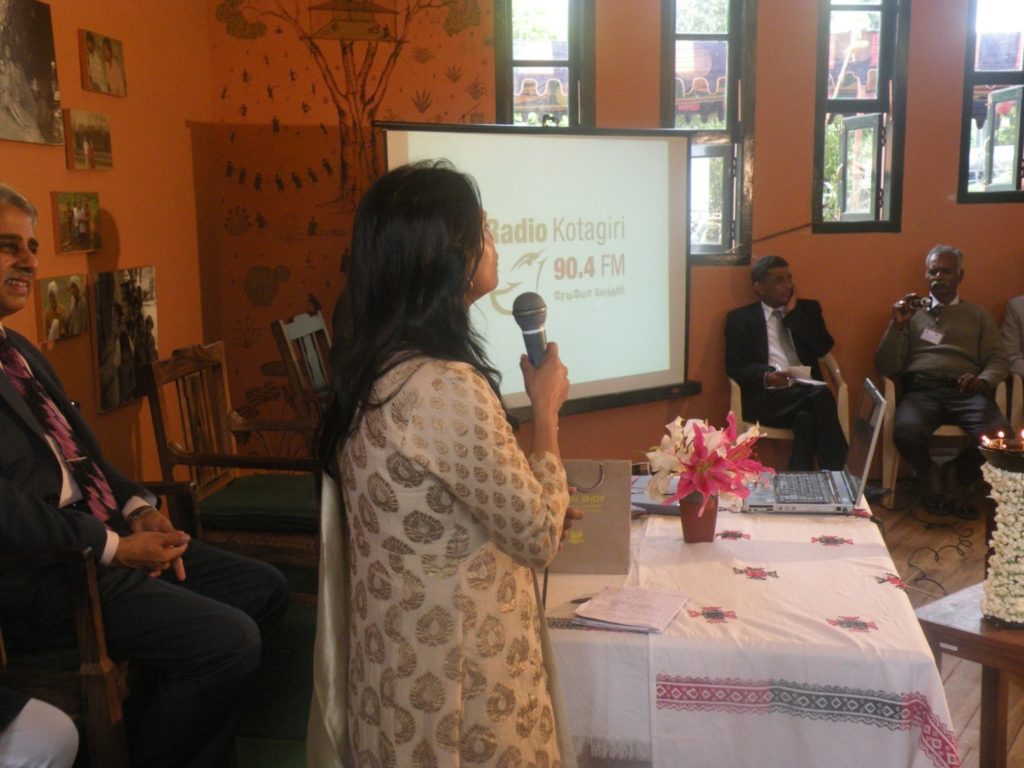 15 February 2016, Kotagiri: Radio Kotagiri is set turn 3 years old tomorrow on 16th February 2016. As it steps into its fourth year, the station is looking forward to more interactive sessions with the communities and becoming a more integral part of their lives.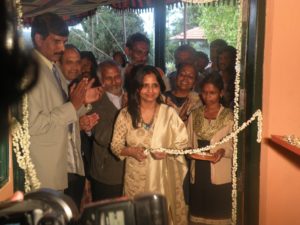 In India there are 200 community radio stations and Radio Kotagiri (90.4) is the first community radio station in the Nilgiris reaching out to people in the range of 15 kilometers. A voice for the indigenous communities of the Nilgiris, Radio Kotagiri currently has a direct listener base and content coming in from seven communities, Irula, Toda, Kota, Alukurumba, Mullukurumba, Jenukurumba, and Bettakurumba. Programs are made in local dialects as well as Tamil, Malayalam, and Kannada
The station broadcasts a variety of programs such as folk songs and music using traditional instruments such as koval, simal aria, thambattai, and kadima, cookery shows featuring traditional food items, and home remedies for common ailments. There are talk shows and discussions on topics such as science, sports and agriculture. Periodic interviews are conducted with local government officials and elected representatives on issues of governance. School children are frequent visitors to the station to share a poem or sing a song on air. There are also special programs dedicated to women and youth.
News from the community is brought to the Radio Kotagiri team through its reporters, including the Seemai Sudhi network, working in the field. The station currently broadcasts 7 hours a day and intends to increase that in the coming year.