Training for community resources persons (CRPs) – who closely work with the water team at Keystone took place on 22nd February. There are currently seven CRPs employed across our working areas.  The training had its focus on building the capacity of the CRPs who are entrusted to periodically monitor water resources, build inventories and record rainfall data in their respective villages. CRPs from five regions – Pillur, Sigur, Konavakarai, Aracode & Coonoor attended the training. All these regions are witnessing summer water scarcity which will intensify in the coming months. It is crucial for them have a sound water security plan to preserve their resources for their daily needs.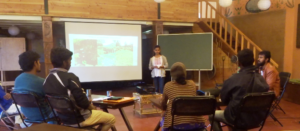 The training was facilitated by Neha Bhave (Hydro-geologist) from Advanced Center for Water Resources Development and Management (ACWADAM), Pune. ACWADAM and Keystone foundation developed a partnership through the Springs Initiative – a coalition of NGOs, research organistaions, academic institutions that uses science and traditional knowledge to conserve and manage springs.
Prior to this training, Neha along with Gokul (Additional Coordinator – Water) spent a week visiting villages in each region to understand the existing hydrogeology and various water resources that prevail in these five regions. As every basin is different, the visits helped her to frame the training in a simple yet informed manner.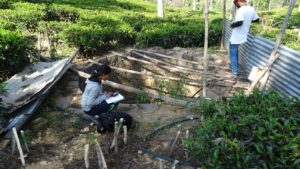 Groundwater management is crucial because it is an important source of water and its availability depends on rainfall and recharge conditions which cannot be controlled by humans. The training mainly focused on helping them understand the basics such as different type of springs in the region, the importance of groundwater, ways in which the groundwater is tapped, reasons for groundwater depletion and the technicalities in regard to groundwater, aquifer systems and so forth.
This training was more of an interactive session that helped the CRPs to get a better understanding of their work and will also enable them to efficiently carry out their tasks. Furthermore, they were also able to understand the different water systems in other surrounding regions.
Community-based management of resources is an important aspect that Keystone has been working towards. This approach is beneficial for the ecosystem as well as the stakeholders involved. Most of our programmes involve a volunteer base – which comprises of people from the community in which our work is carried out. This enables us to transfer knowledge and help us maintain a mutual understanding with the communities.