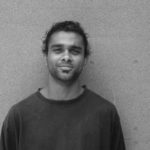 Native of Coimbatore and alumnus of Stanes Higher Secondary School, Coimbatore. He completed his Bachelor's in Economics from Loyala College, Chennai and then joined the market research team at Race Innovations, Chennai.
Initially he joined the Administration team at Keystone Foundation in 2015 and had been coordinating logistics and onsite arrangements for events, ensuring that visitors to the campus are well taken care of, and managing day-to-day functioning of the Kotagiri office. One of Ritwick's biggest responsibilities is to liaise with the Foreigners' Registration Office in Ooty (Udhagamandalam) to ensure all procedures are followed so that our visiting students, interns, and volunteers have a comfortable stay at Keystone. He currently works as Communications Asstistant, managing Social Media, Newsletters and Website content for Keystone.
Ritwick has always wanted to walk a path far removed from the one a corporate career would have set him on. He wants to be able to make a difference to the world and people around him. He, therefore, chose to begin by joining Keystone and contributing to strengthening support at the home base so that field teams could perform most efficiently. Ever helpful, Ritwick will always find a way to solve a problem that is brought to him. He is also rapidly finding out that, in the busy beehive that is Keystone, correct prioritizing is key to bringing out the best in him.
Ritwick is a football fan and although, he hasn't been able to play as often as he would like to, he does follow matches closely on TV, Manchester United being his favourite team. He also likes trekking and has recently been on a two-day trek with friends to the Vavul Mala peak in Wayanad (third highest in south India at 2339 m) and is looking forward to many more such opportunities.