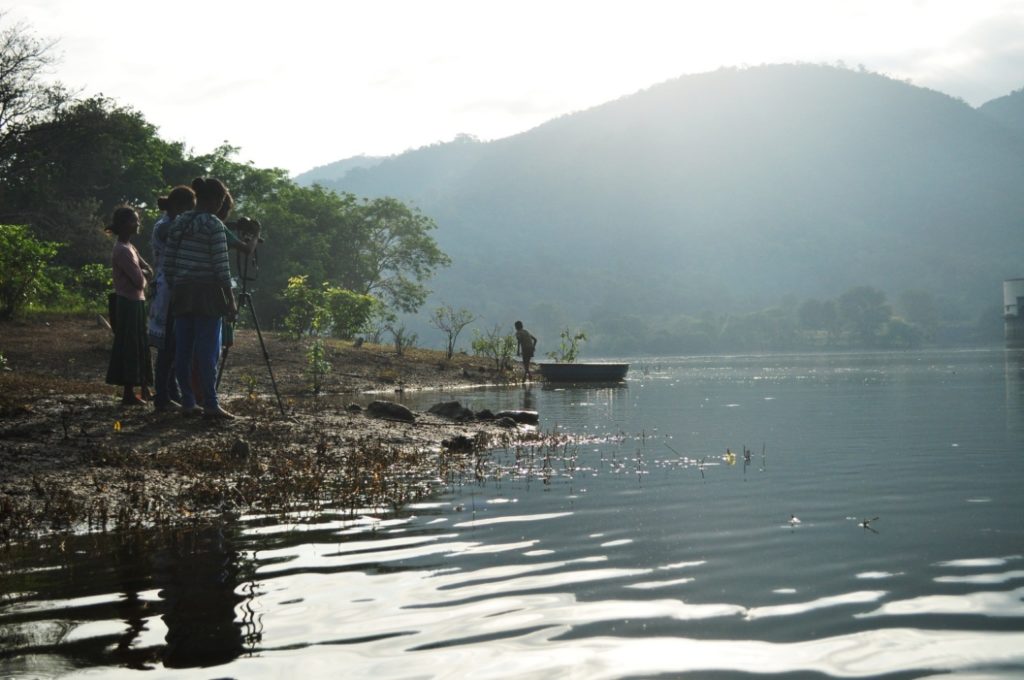 26 February 2016, Hasanur: As YELP comes to completion the students are out on their last assignment. Three groups have left for a field area of their choice and have started to shoot footage for the story that they have scripted. An all women team, we call them our 'Queenstars' are in Pillur to film their story. Why Pillur? Well…Priya and Mina are from there and Madhura and Kokkila are happy to accompany them! It's their first time in this wonderfully rich and biodiverse area. Besides filming the landscape shots that this area lends itself to so well, the team has enjoyed taking 'parasal' rides on the beautiful Bhavani river.
The Queenstar crew spent four days shooting and were sad to leave Pillur, but excited to get back with their treasure trove of footage to now edit and make a film.
The final screening of each group's film and individual ​craft will be shared with an audience of local village leaders and the forest department staff.