Given the current state of affairs across the country, the process of claiming and obtaining Community Forest Rights (CFR) could take until kingdom come. The subject is largely discussed or promised during the time of elections, but the intensity fades away when it comes to implementation, by state governments.

Facilitating training and workshops to improve their knowledge of the nuances of FRA have been our main interventions with indigenous communities in the Nilgiris. It was time for communities to change the track especially after the Supreme Court passed an order in February 2019 asking states to push for evictions in places were claims were rejected. Not to forget, clear explanations were not given for numerous of those rejected claims. The order was followed after petitions were filed alleging that – providing community rights could lead to degradation of forests and biodiversity.

Well, if that was the case, forests would've disappeared long ago, or, maybe the petitioners are unaware that the corporate/development projects are the ones that are making their accusations a reality, not indigenous communities.

However, strengthening communities to depict their traditional efforts of protecting forests, land, soil, and water into a documented management plan could prove otherwise. This document shall be used during submission of claims for CFRs leaving no room for doubt or question – on their integrity.

Devising a Community Management plan…

A three-day workshop took place at Keystone bringing together communities members who are a part of Forest Rights Committee (elected and set up by the Gram Sabha to assist them in all matters in respect to Forest Rights).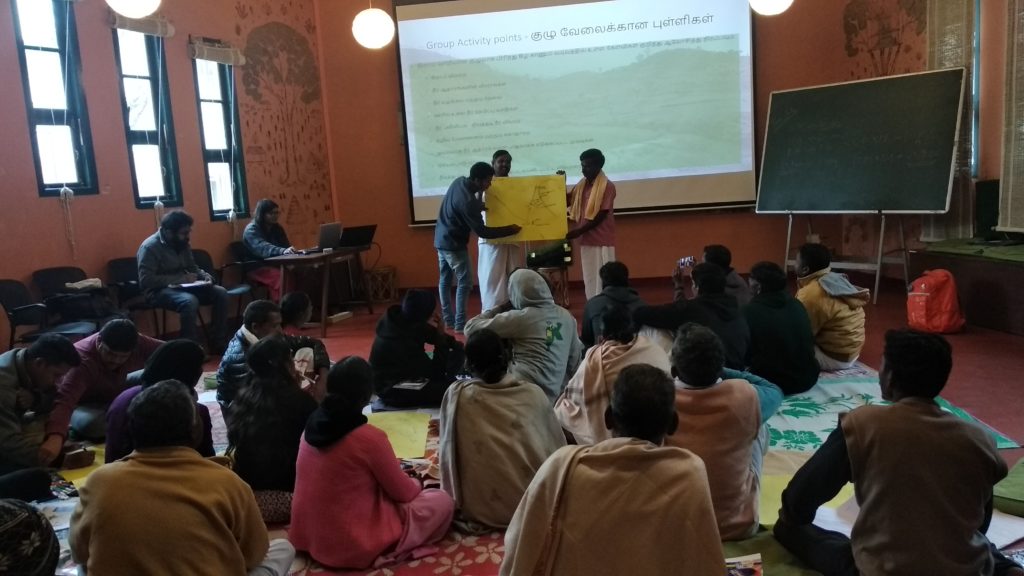 Members from Aracode, Coonoor, Hasanur, Sigur, Nilambur and Pillur partook in the workshop. Sessions held during the workshop had its focus on watershed management, soil management through organic farming, sustainable collection & harvesting of NTFP and most importantly the sections in the FRA act that concerns CFRs. Furthermore, communities were advised to follow up claims that are already pending at the district level and state level.

During the three days, communities brainstormed together and drafted a document/map depicting their plan. Once drafted,  the idea is to take this up with the grama sabha and the larger community for consultation. This ensures the entire community is on the same page, and most importantly for them to – agree, finalise and practice the protocols laid down in their management plan. While filing claims, this can disprove the false imputations raised in the petitions filed in the Supreme Court.

Moreover, an outright plan will allow collaboration with various government departments such as the forest, tribal, revenue, and last but not the least, the panchayats, thus ensuring sustainable livelihoods, protecting traditional, indigenous ways of life and meeting biodiversity conservation and forest management goals.

Enhancing the capacity of communities to contest their rights persistently is one viable way to get what is theirs and most definitely traditional practices and methods can protect the largely declining forest cover and ever-growing land-use changes leading to species loss.