The City Technical Support Unit (TSU) organized a half-day teachers workshop on school WASH Program based on the concepts of Water, Sanitation, and Hygiene promotion activities, as an initiative towards supporting and strengthening the existing systems at schools in Periyanaykenpalaym and Narasimanaykenpalayam (PNP & NNP).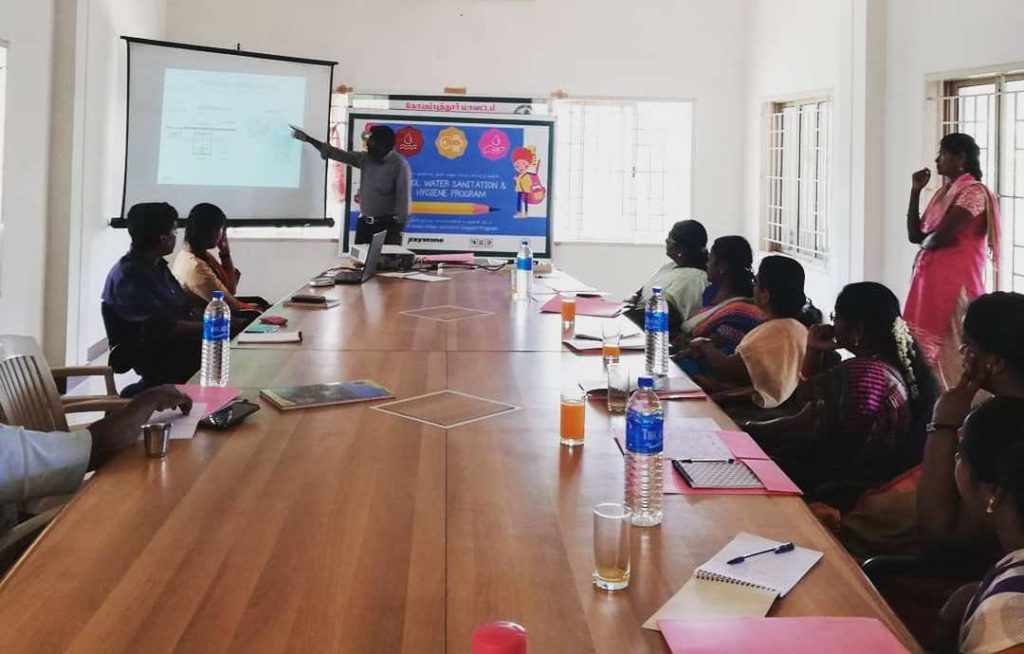 The workshop was held in the premises of PNP Town Panchayath. Two teachers in each, representing Pioneer mills, higher secondary school – PNP, Primary Middle school – PNP, Primary Middle school – NNP, and Government Higher secondary school – NNP had participated in the workshop. 



Coimbatore team city TSU started with a detailed time line presentation about TNUSSP and the previous activities that was carried out in phase one and ongoing activities in phase two as well. Followed by which, there was an exclusive presentation on ex – filtration for more detailed understanding on the technical concepts related to existing on site sanitation and containment structures. 


The session was concluded with an overview presentation by the team, which elucidated the Motive and scope of school WASH program, highlighting its benefits and the model of simple, scalable and sustainable activities both in the hardware and software components of WASH school Program. Each session had a question and answer segment, for the teachers to clarify their queries related to the program.