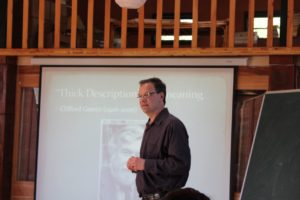 The past two weeks of the NFLC have been powerful in terms of linking and reflecting upon themes that are closely related not only to the indigenous people of the NBR but to every individual as well.
Keystone director, Snehlata Nath, along with Cornell professor, Andrew Willford, took us through lectures and discussions about the different societies and cultures that inhabit the lands of the Nilgiris. Through an ethnographical lens, the students discovered how the Kurumbas, Todas, Irulas, Kotas, Paniyas and other tribes all belong to one vast network of richness and wealth.
Culture was a theme that was given importance to from the start of the week. It was an important theme to discuss since it makes man who he is. Even though a lot of the cultures around the region are disappearing, the inherited knowledge and traditions from past generations and communities prove how rich, complex and 'thick' human settlements still are.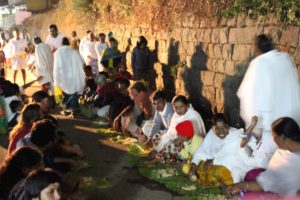 While Andrew brought out an anthropological outlook to the different themes and facilitated the methodologies of the soon-to-begin research phase, Sneh shared her first hand experience with the indigenous people, which together gave the students a broad picture of society and culture.
By week 5, the class discovered how closely knit culture and health actually are. Just as the human brain has a complex network of neurones that are not only interlinked but also bring everything to life, culture and health are tightly interlinked and make man who he is.
While Andrew and Sneh covered all these themes with their areas of expertise, other speakers shared their views on the subjects too. Ms. Supriya Sahu IAS, former district Collector of the Nilgiris introduced the different health programmes she helped set up: National Rural Health Mission being a major one. Andre Leu, president of IFOAM eloquently expressed and emphasized the effects and harm caused by pesticides. Reverend Mulley, renowned anthropologist and also one of Keystone's trustees recounted tales of the indigenous tribes taking the students to an era of fantasy and mystery. And Selvi Nanji, from Keystone explained what the 'Indigenous People's Programme' is all about and their efforts to revive and keep indigenous cultures and traditions alive.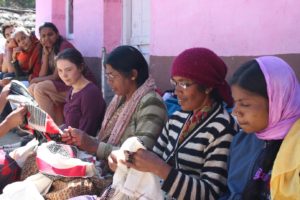 Following the trend from the past weeks, field visits didn't fall short of expectations. The students made their way first to Bikapatimund, the home of the Todas and later on to Dhalamukh to that of the Kurumbas and Irulas. Even though the high Toda grasslands were an envious home to many, their relationship with buffalos and nature were equally if not more intriguing. Mahalingam ayya and his sister Janaki amma, both traditional Alu Kurumba healers from Dhalamukh and Veleri Combai respectively, also had intriguing tales to share along with their limitless knowledge on herbs.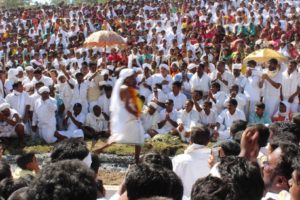 Besides meeting and interacting with these interesting people, the students had a chance to visit a local Badaga festival that included around twenty Badagas walking on fire and the whole community dancing to upbeat Badaga music.
If this wasn't enough exposure to different cultures, a weekend getaway to Mysore enabled the students to further expand their definitions of culture as they explored the city only to return for their final week of classes.