Every year, the Government of India honours individual women who have been working towards women empowerment. Ms. Snehlata Nath (Director – Keystone Foundation, Nilgiris) received the Nari Shakti Puraskar award from the President of India in Delhi, on the occasion of International Women's day, March 8th, 2019.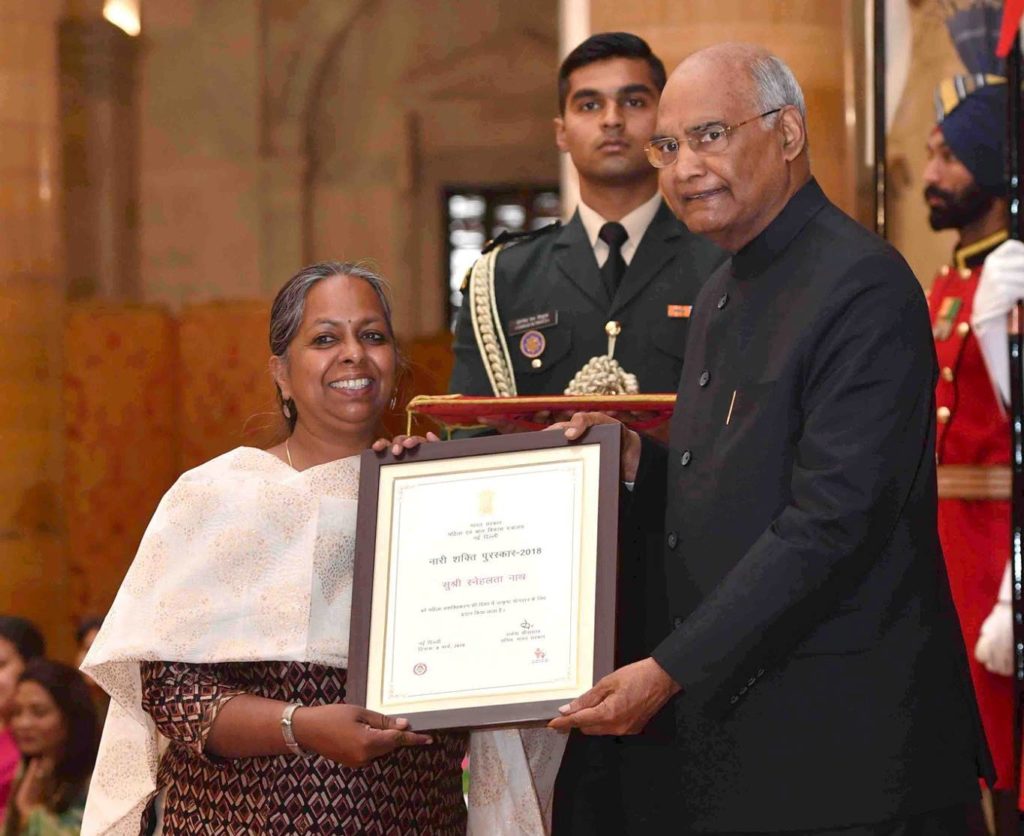 Speaking at the event at Rashtrapati Bhavan, the President said "I extend my warm greetings to all fellow citizens and particularly to the daughters of India who, through their success, have brought glory to the nation. We are proud of them"
Its is delight for the entire Keystone team. It is the highest civilian honour for women in the country. This year, 41 women and 3 institutions working in different fields were conferred with this honour in Delhi by the President of India – Ramnath Kovind.


Snehlata Nath has been extensively working in the field of eco-development, livelihood, and sustainability in rural tribal areas of the Nilgiri Biosphere Reserve for past 26 years.


Through her work she has carved a niche for indigenous women in the Nilgiris and has also ensured women's financial stability through the concept of rural enterprise.


This is the second time she has been acknowledged by the Government of India. In 2013, she received the Jamanlal Bajaj award for Application of Science and Technology for Rural Development from then President of India – Pranab Mukherjee.